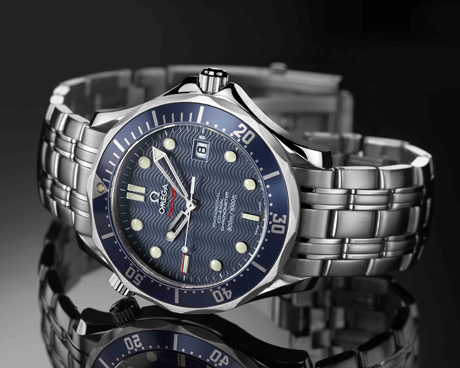 Omega reference 2220.80 Seamaster analog wristwatch. James Bond watch of choice for actor Daniel Craig as Agent 007 in Casino Royale, Eon Productions, 2006.
Notes
Reference 22208000 (alternative variation on above). Reference per definitive list of James Bond watches as:
"Misidentified Seamaster Omega"
"Convalescence Omega"
The Omega 2220.80.00 is listed as a current model on the Omega website.
Photo
Image courtesy Omega.
— Dell Deaton
JamesBondWatches.com
---