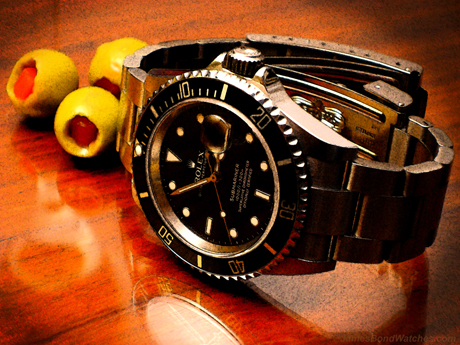 Rolex reference 16610 analog wristwatch. James Bond watch choice for actor Timothy Dalton as Agent 007 in Licence to Kill, Eon Productions, 1989.
Notes
Reference per definitive list of James Bond watches as:
The Rolex 16610 Submariner Date wristwatch is no longer listed as a current model on the Rolex website.
Photo
Exclusive image created for JamesBondWatches.com by Dell Deaton.
© 2006 Dell Deaton. All Rights Reserved. Published USA.
---