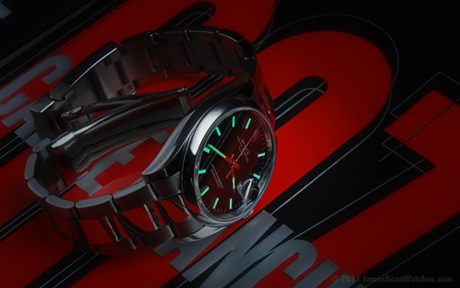 Rolex reference 115200 Oyster Perpetual Date analog wristwatch. James Bond watch choice of author Jeffery Deaver for Agent 007 in Carte Blanche, Hodder & Stoughton / Simon & Schuster, 2011.
Notes
The Rolex 115200 Oyster Perpetual Date wristwatch is listed as a current model on the Rolex website.
Photo
Exclusive image created for JamesBondWatches.com by Dell Deaton.
© 2011 Dell Deaton. All Rights Reserved. Published USA.
Press / Media
See "Media Inquiries" tab above for other use permissions, higher-resolution images, and/or images without watermarks. Subject to additional terms of use.