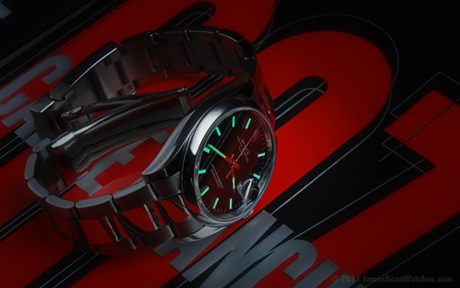 Rolex reference 115200 Oyster Perpetual Date analog wristwatch. James Bond watch choice of author Jeffery Deaver for Agent 007 in Carte Blanche, Hodder & Stoughton / Simon & Schuster, 2011.
Notes
The Rolex 115200 Oyster Perpetual Date wristwatch is listed as a current model on the Rolex website.
Photos
Exclusive images created for JamesBondWatches.com by Dell Deaton. Available for download at highest resolution optimized to computer screen aspect ratios indicated.
(more…)